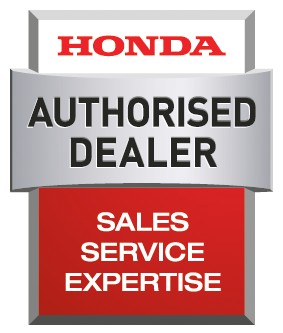 We're proud to be a Honda Authorised Dealer, which means we operate to the high and exacting standards required by Honda - this is in terms of what products of theirs we sell, our ability to service their products and the expertise we offer.
As well as being a Honda Authorised Dealer, we are also a Maxima Boat Authorised Dealer too.
Maxima is new to the UK market, producing a range of sloops which range from 4.85m to 6.5m.
For more info, click here.
Honda Portable Range BF4/5/6
| Engine Specification | BF4 | BF5 | BF6 |
| --- | --- | --- | --- |
| Engine Type | 4-stroke, single-cylinder | 4-stroke, single-cylinder | 4-stroke, single-cylinder |
| Displacement [cm3] | 127 | 127 | 127 |
| Bore x Stroke [mm] | 60x45 | 60x45 | 60x45 |
| Compression Ratio | 9.8 | 9.8 | 9.8 |
| Wide Open Throttle Engine Speed Range | 4.500-5.500 | 4.500-5.500 | 5.000-6.000 |
| Rated Power [kW(PS)/rpm] | 2.9(4) / 5.000 | 3.7(5) / 5.500 | 4.4(6) / 6.000 |
| Fuel Delivery | Carburetor | Carburetor | Carburetor |
| Lubrication System | Wet Sump | Wet Sump | Wet Sump |
| | | | |
| Drive System | | | |
| Gear Ratio | (13:27) 2.08:1 | (13:27) 2.08:1 | (13:27) 2.08:1 |
| Gear Shift | F-N-R | F-N-R | F-N-R |
| | | | |
| Mounting System | | | |
| Tilt Angle | 70° | 70° | 70° |
| Trim Angle | 16° | 16° | 16° |
| Trim Adjustment Range | 4° (5 Hole) | 4° (5 Hole) | 4° (5 Hole) |
| Steering Angle | 45° (One Side) | 45° (One Side) | 45° (One Side) |
| | | | |
| Dimensions | | | |
| Overall Length (mm) | 524 | 524 | 524 |
| Overall Width (mm) | 347 | 347 | 347 |
| Overall Height (mm) | S:1.20 L:1.147 | S:1.20 L:1.147 | S:1.20 L:1.147 |
| Transom Height (mm) | S:434 L:561 | S:434 L:561 | S:434 L:561 |
| Dry Mass (kg) | S:27.0 L:27.5 | S:27.0 L:27.5 | S:27.0 L:27.5 |
| | | | |
| Equipment | | | |
| Starting System | Recoil starter | Recoil starter | Recoil starter |
| Alternator (Charging) | - | 12v 6A | 12v 6A |
| Ignition System | Digital CDI | Digital CDI | Digital CDI |
| Tilt System | Mechanical | Mechanical | Mechanical |
| Built-in Tank Capacity (L) | 1.5 | 1.5 | 1.5 |
| Propellor | 5 options available | 5 options available | 5 options available |